Majestic. Memorable. Momentous.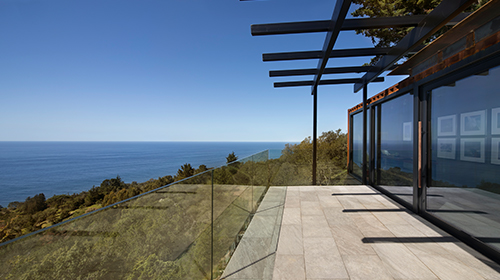 You're ready to ask the question—THE question. It's a moment that means everything, a memory you'll savor for years. And you deserve to share it in a place as inspiring as your love.
That place is Ventana Big Sur, where the redwoods, the mountains, the sea, and the sky all converge. Where everything feels a little bigger, more significant, more meaningful. And where we can help ensure your proposal includes all the right touches.
Note: Prices do not include service charge or sales tax.
The 'GRAND GLASS HOUSE PROPOSAL' package
Sunday-Thursday, $1,500
Friday-Saturday, $2,250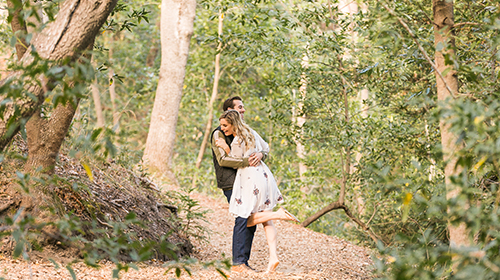 A grand gesture deserves a glorious location—and more than a thousand feet above the crashing waves of the Pacific, our Glass House will make your special moment even more memorable. Just bring the ring and your beloved to the Glass House Terrace; we'll provide the rose petals and a bottle of sparkling wine! Want to elevate your proposal even further? A private three-course dinner and select beverages in the Glass House is available for $500 per person, and for $750 we will provide one hour of professional photography to capture all the magic.
Enhance the enchantment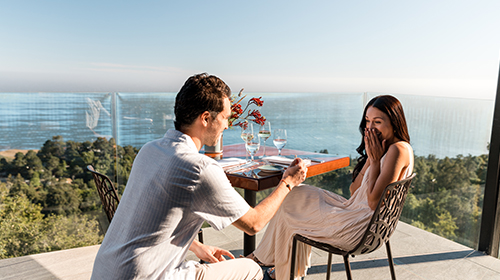 You can customize your proposal further with additional options from Ventana, no matter which package you choose. Additional photography coverage, videography, special rentals, and even a live musician—all are available to help turn your dreams into reality on this special day.
There's a lot to do when you're planning a proposal, but when you leave the details to us, you're free to focus on what matters most—you and the one you love. We're looking forward to helping you celebrate at Ventana Big Sur!