RECHARGE.
RECONNECT.
REFOCUS.
Business and leadership retreats at Ventana Big Sur
Good teams all have one thing in common—the ability to work together toward the same key objectives. But what makes a team great? What gives one team the ability to do more, and do better, than other teams?
Strong relationships.
Ventana Big Sur business and leadership retreats are designed to help build those relationships. Ideal for key executives, project teams, entrepreneurs, and beyond, they offer customizable activities that foster connection and creativity, in a luxury setting that feels like a reward in and of itself.
: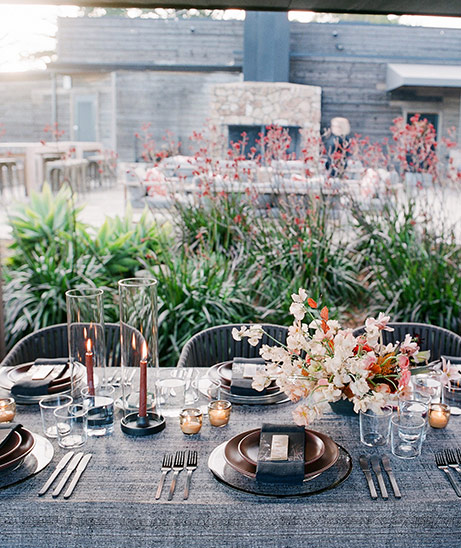 Each Three-night Package Features PRIVATE ALILA EXPERIENCES (ONE PER DAY)
Grounding Guided Hike
The team will connect with nature—and one another—while exploring redwood trails, cascading rivers and streams, and the rugged Pacific coastline.


Star or Forest Bathing:
The night sky in Big Sur is surreal, imparting a sense of both intimacy and perspective while allowing the team to reset, center, and bond.


Color Play with Watercolors:
Everyone has artistry in them, so long as they are willing to open their minds, and this experience will inspire the team to let go of preconceived notions, enter a state of flow, and consider what's possible.


Meditation in the Redwoods:
Among 100-year-old redwoods, team members will set intentions and clear their minds, leading to an atmosphere in which creativity and ideation flow freely.


Essence Workshop—Playing Clay:
Team members will craft basic pottery—using only their hands and natural tools found on a walk through the wilderness—unlocking the creative power within.


Private Yoga or Tai Chi:
This guided class will help team members learn to take time for themselves and create the work/life balance that is vital to optimal health and productivity.

AVAILABLE ENHANCEMENTS
Tending to the Garden:
Our gardener will help put your team into a growth mindset—literally and figuratively—during this enriching three-hour activity in the Organic Garden.

SPECIAL AMENITIES & BENEFITS
Discounted rate for 5-12 rooms
Full inclusive hotel offerings—all meals, snacks, signature experiences, and more
Fresh-pressed juice shot for immunity boost upon arrival
Custom Ventana Big Sur amenity for each room

Sales and Events Team

Office: 831.667.4258

Email: [email protected]

48123 Highway One / Big Sur, CA 93920
*Rates are based on availability and are run of house, available to new business only. Some blackout dates will apply.
**Applicable suite categories: Superior Hot Tub Suite, Big Sur Suite, Big Sur Spa Suite, Big Sur Villa`