Stay in Tune With your Body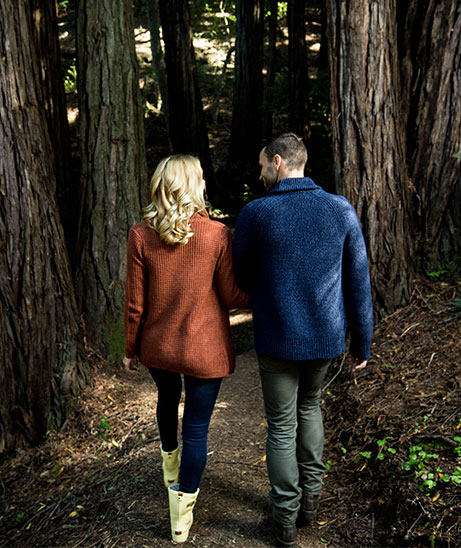 Hiking
Whether you're a hardcore hiker looking for a day of rugged adventure, or a nature lover just out for a stroll, Big Sur will feed your wanderer's soul.
Daily Ventana Big Sur Property Walk: The best way to start any day at Ventana! Every morning at 10 a.m., a naturalist guide with Big Sur Guides & Hiking leads a one-hour complimentary walk around the property, providing historical context, interesting tidbits about the area, and information on native flora and fauna. Meet at the Social House at 10:00 am. Comfortable hiking or running shoes with good tread recommended.
Coast Ridge Road: This intermediate self-guided hike departs from the path leading to the Library & Music Room and ascends up the historic dirt road along the ridgeline above the resort, providing epic views of Ventana, Post Ranch and the Big Sur Lighthouse. Hiking boots with good tread recommended.
Big Sur Guides & Hiking: Reserve a hike with the region's premier local guides, Big Sur Guides & Hiking, who have been leading hikes in Big Sur and for Ventana guests for over 40 years. Visit www.bigsurguides.com or call 831-594-1742 to learn more.
Hiking Maps
Fitness Center
Our fitness center, available 24 hours a day, offers professional-level equipment including treadmills, spinning bikes, TRX, free weights and elliptical cross-trainers.
Yoga
Each morning, we offer a complimentary yoga class to help you greet the new day and awaken fully in mind, body and spirit. Meet at 8:30 a.m. in the Loft. All levels are welcome.