Adventure At Every Turn
Whether you are a mountain biker extraordinaire or a surfing connoisseur, Big Sur offers the opportunity to explore California's coast in all kinds of ways. Bike, ride, surf or even kiteboard your way across Big Sur during your stay at Ventana.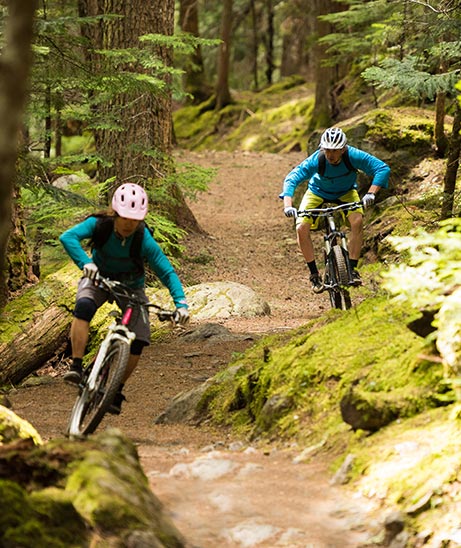 Cycling
Whether on a road bike or a mountain bike, cycling Big Sur is a demanding endeavor. Highway 1 is the stuff legends are made of; expert road riders seek the thrill of its heart-pounding hills, sharp curves and unparalleled views. For a mountain biking challenge, try the 10-20% grades of Rocky Ridge Trail in Garrapata State Park, or a more moderate ride on Old Coast Road between Bixby Bridge and Andrew Molera State Park. Mountain biking is also allowed in the following places:
Pfeiffer Ridge Trail in Andrew Molera State Park
Cone Peak Road between Nacimiento Summit and Cone Peak
Lake San Antonio
Hiking
Let Big Sur Guides and Hiking show you the beauty of Big Sur with a taste of everything magical - from old-growth redwood trails and secret waterfalls to spectacular beaches and ocean coves.
Info: 831-594-1742; www.bigsurguides.com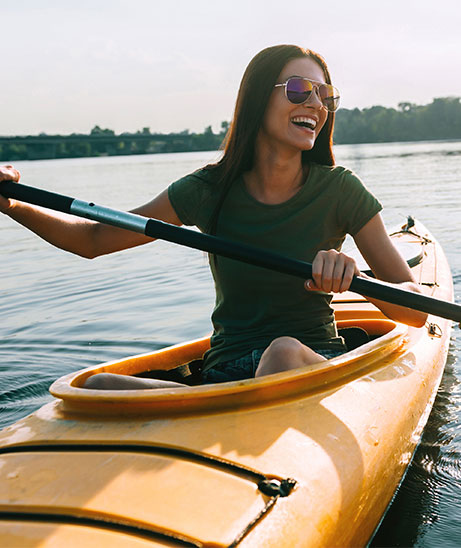 Kayaking
Big Sur's rough and exposed coast is not the ideal environment for the inexperienced or to learn a new sport. Be prepared with proper equipment, research the tides and wind conditions and use expert, local advice. Launch sites include Carmel Bay, Molera Beach and Whalers Cove in Point Lobos State Reserve (by reservation at pt-lobos.parks.state.ca.us). If you don't have your own kayak, Monterey Bay Kayaks offers a variety of tours that explore the Monterey Bay National Marine Sanctuary.
Info: 800.649.5357; www.montereybaykayaks.com
Diving
Point Lobos State Preserve has two diving sites: Whalers Cove and Bluefish Cove. Divers experience one of the richest marine habitats in California, with lush kelp forests, a wide variety of marine animal, and vibrant underwater colors. Reservations are recommended. All divers must register at the reserve entrance. Other sites include Carmel Bay, Julia Pfeiffer Burns State Park's underwater preserve and Jade Cove.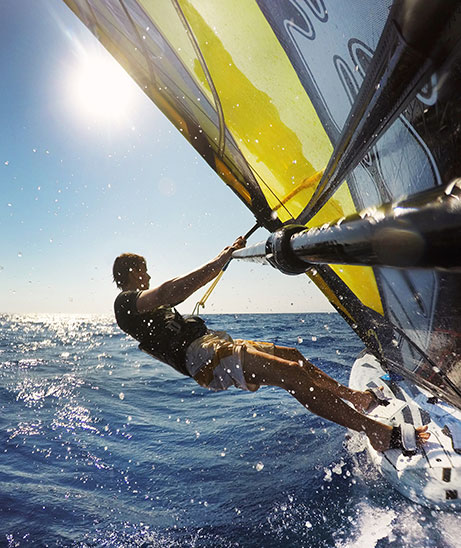 Surfing
The rough breaks and cold water off of Big Sur's coastline make for less-than-hospitable surf conditions, but seasoned surfers will enjoy the breaks near Ghost Tree on the Monterey Peninsula, Willow Creek, and the north end of Molera Beach in Andrew Molera State Park.
Windsurfing and Kiteboarding
The San Simeon Coast, specifically the Arroyo Laguna area, is one of California's top windsurfing and kiteboarding destinations. The area features stunning ocean views and spectacularly rugged scenery.