VENTANA LUXE & LEARN SERIES 2020

This iconic region has long been a place for thinkers, for creators, for explorers. It's an enduring legacy that is infused within everything we do at Ventana Big Sur, and we are continuing to honor that rich tradition with our newest offering, Luxe & Learn.
Led by renowned experts among the lush landscapes of Big Sur and the luxurious surroundings of Ventana, this series of Alila Experiences encourages discovery, learning, and empowerment. A new exclusive weeklong event will commence each quarter, featuring enriching activities bound by a unique theme—such as love, nature, spirit, and creativity.
While each experience is distinct, all adhere to the Ventana and Alila ethos, blending artisan expertise with passion, authenticity, and innovation. These workshops and classes are designed for more than immediate enjoyment; they also will create lasting impact as you apply the lessons, tools, and newfound skills in your everyday life.
Stay two nights, or stay the entire week. Luxe & Learn participants receive a special romantic-inspired arrival amenity, daily breakfast, lunch, and dinner for two, along with a $500 resort credit daily toward any Luxe & Learn experience. Please note, service charge, tax and alcohol are excluded from the included meals, Whichever you choose, you'll feel a powerful sense of inspiration, reflection, and connection.
---

LUXE & LEARN: CREATIVITY(MAY 1-11)
Work, stress, electronics, and even everyday life often prevent us from exploring our creativity. Yet unlocking your creative energy can open up a world of possibilities—and a more fulfilling life. This series will show you how to channel your creativity and uncover your capabilities.
Activities and workshops include: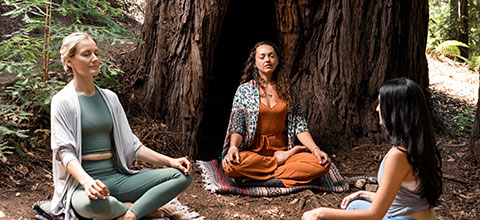 MORNING MEDITATION
Designed specifically for couples, this practice will teach you to center yourselves to unleash your creative spirit.
7-8 a.m., meet at Social House. $75 per person.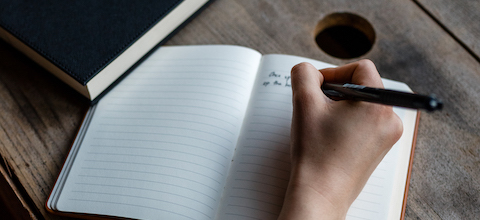 CREATIVE WRITING
From everyday journaling to memoir and nonfiction writing, putting pen to paper is an amazing escape. And it has a rich history in Big Sur, which has inspired authors such as Jack Kerouac and Henry Miller. You'll learn about technique and style while also receiving tips to help you get started—and most important, to keep going!
10 a.m. to 12 p.m., The Loft. $250 per person.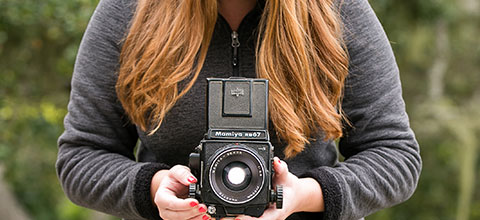 PHOTOGRAPHY
Big Sur has long been a haven for photographers as well, with incredible landscapes and a wide variety of wildlife. Our photography pro will show you how to get the most out of your camera—even if it's just the one on your phone.
9-11 a.m., meet at Social House. $125 per person.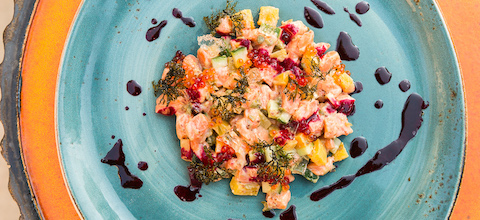 COOKING
You don't always need a recipe to cook! This course will show you how to prepare delicious meals by creating your own unique combinations of ingredients. What pairs well together? What doesn't? You'll gain confidence and a greater willingness to experiment in the kitchen.
2-4 p.m., The Sur House. $200 per person.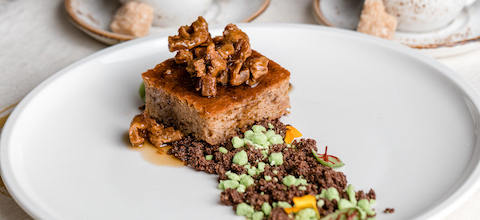 PASTRY MAKING
Our acclaimed pastry chef will show you the secrets to bringing fun and creativity into the kitchen, complete with tasty treats such as cakes, cookies, and more.
2-4 p.m., The Sur House. $200 per person.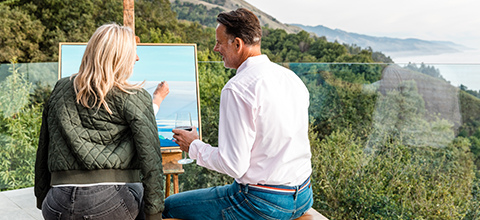 CRAFTING CLASS
The options change from day to day in this creative arts class, from painting to mandala making to woodworking.
12-2p.m., The Loft. $150 per person (includes materials).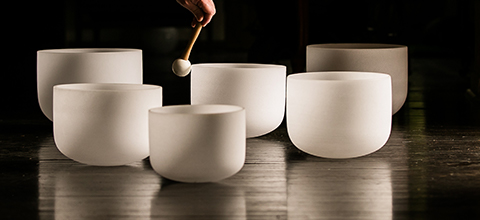 VIBRATIONAL ATTUNEMENT
Reconnect with yourself, and your passions, through the sounds and vibrations of symphonic gongs and Tibetan bowls. When you are balanced, your mind gives you the freedom to create!
By appointment only at Spa Alila. 60 minutes. $100 per person.
Reiki—Support the psychological and emotional elements of your relationship as our reiki therapist balances your major energy centers—helping you and your partner find greater awareness and peace, both within and with each other.
By appointment only at Spa Alila. 60 minutes. $100 per person.
Sacred Space—We all need a safe space in our minds to truly be creative, and this Native American smudging ritual uses a burning bundle of herbs to both clear your mind and allow room for creativity.
By appointment only at Spa Alila. 60 minutes. $100 per person.
Supreme Release and Deep Sleep—A lack of quality sleep can cause tension, pain, and stress, draining energy and romance from your life. This blissful yet strategic sequence of propped therapeutic postures, gentle adjustments, and resting in Yoga Nidra, will help you achieve the deepest levels of rest.
By appointment only at Spa Alila. 60 minutes. $100 per person.
Bliss Vibe—Create an opportunity to reflect, delight, and connect with yourself and your beloved; slow down, relax, rejuvenate, and connect to body, mind, and spirit. Enjoy the benefits of this blissful journey of yoga, breath, partner meditation, and sound therapy. This practice will be adjusted to your personal needs if you have a regular practice or no previous experience.
By appointment only at Spa Alila. 60 minutes. $100 per person.
---
LUXE & LEARN:
connecting with nature (september 16-26)
Big Sur is one of the most iconic landscapes on the planet—and for good reason. Here, the sea, the sky, the redwoods, and the mountains all converge, creating a natural wonderland unlike any other. This series is all about connecting with nature, which ultimately will help you forge a stronger connection with yourself.
Activities and workshops include: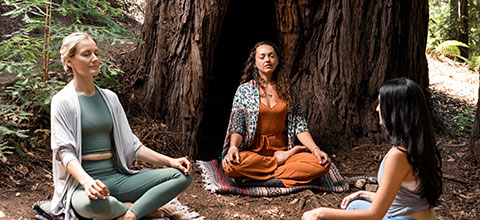 MEDITATION
We believe all meditation is beneficial, but it's just a little easier to center yourself when you're surrounded by redwoods, high above the crashing sea. This guided meditation will help you gain peace, clarity, and a greater appreciation for the world around you.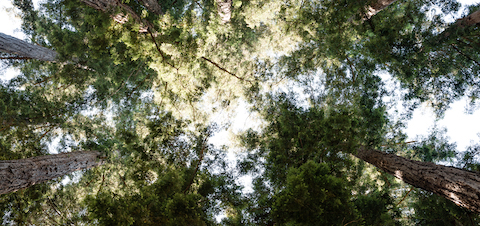 Digital detox
Have you checked your screen time lately? It's easy to get so tethered to your devices that you forget the beauty right outside your door. We'll show you ways to let go—even just a bit—and give your body and mind space to recharge.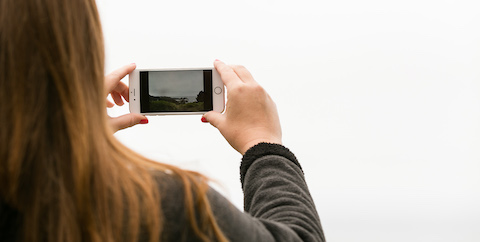 PHOTOGRAPHY
The incredible landscapes and wide variety of wildlife make Big Sur the perfect spot to get outside and take some photos! Even if you're just using your phone, our photography pro will show you how to get the most out of your shots.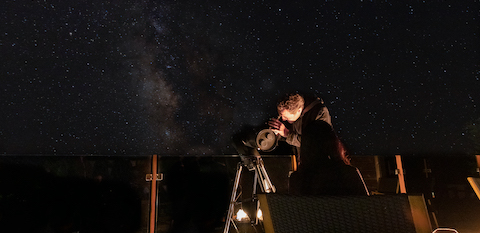 star search
Yes, the stars really are brighter here, and it's possible to see things in the night sky that aren't visible in big cities. Join our astronomer to learn about stars, constellations, and more from the heavens above.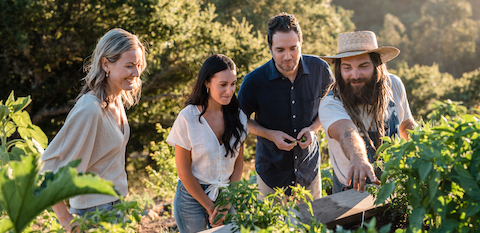 gardening workshop
There's no better way to become one with nature than getting your hands dirty! Our expert gardener will show you tips and tricks to grow amazing flowers, tasty veggies, and more.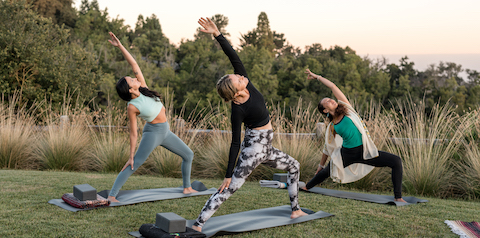 nature yoga
The forest. The sea. The mountains. The sky. You can see it all when you participate in this outdoor yoga session—and you'll receive expert instruction, too.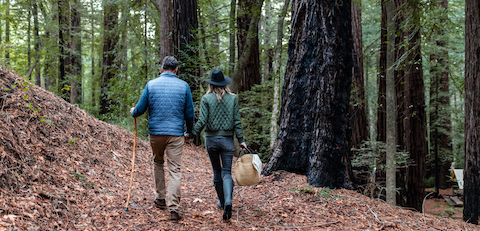 Hiking
Perhaps the easiest way to experience nature is to simply get out and walk in it! We'll feature a variety of guided hikes around Big Sur, with naturalists leading the way and providing interesting facts about the surroundings.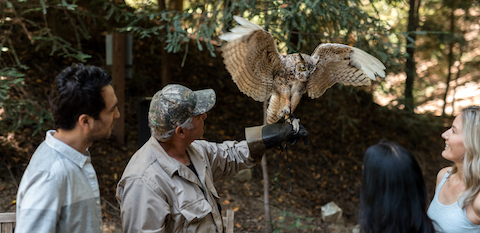 Falconry
Learn about majestic birds of prey, such as the peregrine falcon and the great horned owl; and with our Master Falconer supervising, watch in awe as a hawk launches from a nearby tree to your outstretched glove!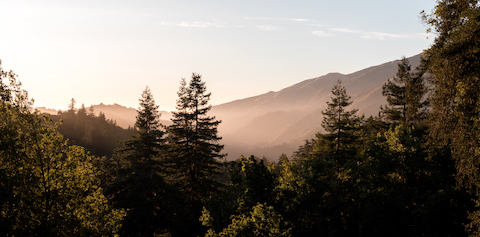 Presence & purpose
Discover how the natural wonders of Big Sur have inspired artists and writers, including literary giants such as Jack Kerouac and Henry Miller. You'll come away from this discussion with plenty of inspiration of your own as well.
---
LUXE & LEARN:
gratitude & spirit (december 1-10)
As the holidays near, we tend to focus on giving thanks for the riches of all kinds we've been blessed with throughout the year. That's a worthy pursuit, of course, but what if we focused more on gratitude and spirit every season, every month, every day? In this series, we'll show you how to do just that.
Activities and workshops include: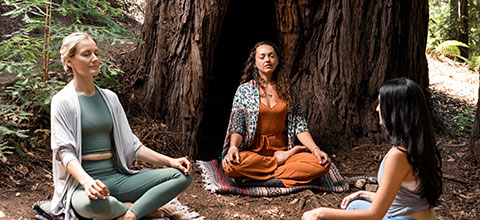 MEDITATION
Centering yourself is beneficial for the soul, and in this guided practice, you will feel tension and stress melt away as you focus on positive thoughts.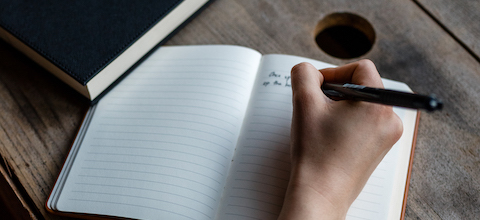 writing & journaling
A gratitude journal can work wonders for your everyday well-being, because it allows you to appreciate what's good in your life today. Our journaling expert will explain the benefits and help you get started.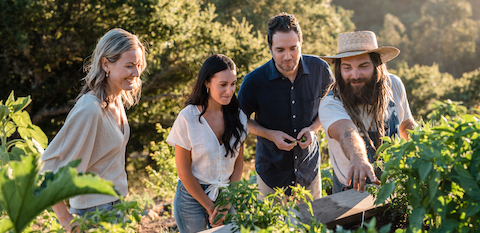 sustainability & spirit
Show your gratitude for the natural wonders around us with this session led by our master gardener, who is full of knowledge about composting, gardening, and doing your part to keep the environment healthy.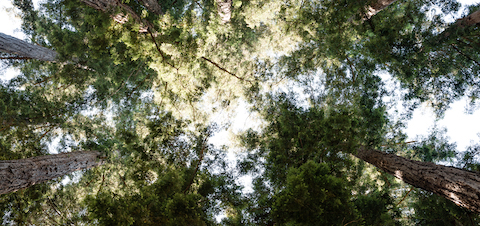 mindful moments
Being more mindful isn't hard, but it isn't easy, either; it requires taking the time to be fully present, whether you're with someone else or even by yourself. With tips and tools from our mindfulness expert, you'll start to feel more in tune.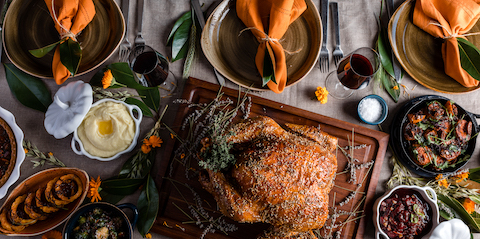 holiday cooking
From the traditional turkey to other holiday feasts, gathering at the table with friends and family is one of the most cherished parts of the season. This class will show you how to prepare some classic holiday dishes, and maybe create some new traditions of your own.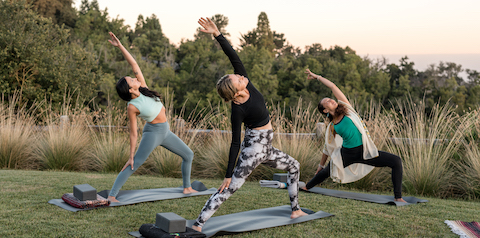 skip the stress
Even when we're thankful, the holidays can be the most stressful time of year, too. But it doesn't have to be this way! We'll provide stress-management tools to help you get through the season, and better yet, offer strategies to avoid stress altogether.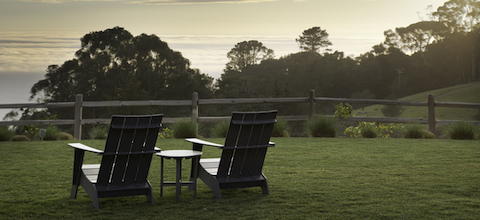 resolution solution
This time of year is also when people think about the future—where they want to be, what they want to achieve. Those New Year's resolutions are more successful when there's a plan behind them, and that's just what our motivation expert will help you create.