Find Inner Peace and connection
Big Sur has long been known as a sacred, curative site, a setting that gives you the time and space to focus on the things that really matter.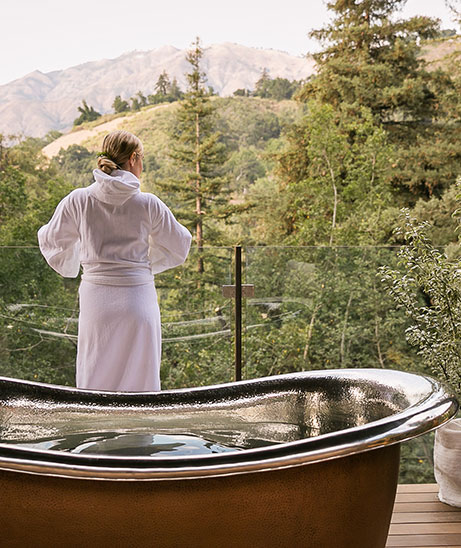 The Spa Alila sensory experience guides you through a powerful and energizing process, one that encourages inner peace and connection. With treatments rooted in ancient Asian methods and products that meld the healing properties of both earth and sea, our skilled practitioners create a rejuvenating and regenerative experience.
For an especially memorable couples treatment, our new outdoor cabanas provide a uniquely private spot for pampering. Engage all of your senses as the ocean breezes wash over you, the scent of redwoods fills the air and the sounds of the forest are all around you.
From reflexology and unique body treatments to amazing traditional massages, a visit to Spa Alila will leave you with a profound sense of well-being— one that takes hold deep in your soul.